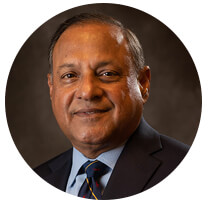 Maninder Kahlon, M.D.
Dr Kahlon has been practicing in the Phoenix area for over 20 years, and brings a wealth of experience and knowledge to our practice. He is fellowship trained in Neurophysiology. He is on the board of Banner Health and has been associated with Arizona Integrated Physicians for years as both a member and board member. He has served on many committees in the years with the most recent Neuroscience Clinical Consensus Group through Banner Health Care Management. Dr Kahlon is a member of the American Medical Association, the American Academy of Neurology, and the American Association of Electrodiagnostic Medicine. Dr Kahlon is affiliated with Banner Boswell Medical Center, Banner Del Webb Medical Center, and Banner Thunderbird Medical Center. He is accepting new patients in our Phoenix, Sun City, and Sun City West locations.
Education
1989-1991 | Neurology Residency, Long Island Jewish Medical Center.
Albert Einstein College of Medicine, NY
1991-1992 | Chief Resident, Neurology Department, Long Island Jewish Medical Center.
Albert Einstein College of Medicine, NY
1992-1993 | Fellowship, Electrophysiology, Long Island Jewish Medical Center
Albert Einstein College of Medicine, NY
Interests:
Dr Kahlon is married to Ramit Kahlon, MD (Internal Medicine Physician) with two boys in college. He enjoys time with friends and family. He loves to play golf.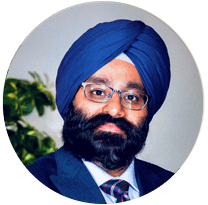 Swaraj Singh, MD
Dr. Singh's areas of interest include vascular diseases affecting brain such as stroke, aneurysms, venous thrombosis etc, headaches and neurodegenerative disorders. He is member of American Academy of Neurology, American Heart Association, Society of Vascular and Interventional Neurology and American Medical Association. After graduating in 2002 from Govt. Medical College Patiala in India, Dr. Singh did a two year basic research fellowship in Experimental medicine at University of British Columbia, Canada where his research focused on neurodegenerative diseases such as Parkinson's disease, ALS and Alzheimer's disease.
Dr. Singh completed his neurology training at University of Arkansas for Medical Sciences and VA hospital, Little Rock AR, where he also served as chief resident. He did a fellowship in vascular neurology at University of Massachusetts. Dr. Singh has various publications during his training including co-authoring a textbook chapter. He has presented his research in various national and international conferences. He has been awarded many times including best resident of the year, Jeff Nicholas prize for dedication towards care of veterans and a prize for evidence based improvement in practice.
Did you know?
Can Speak 4 languages
Loves to play Indian classical Flute known as Bansuri.
Married to a physician and has 2 lovely daughters.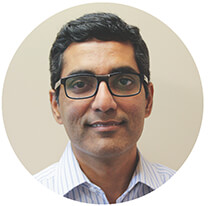 Bilal Hameed, MD
Dr Hameed completed his internship and Neurology residency at the University of Massachusetts Medical School in Worcester, Massachusetts followed by a fellowship in Neuromuscular Medicine at McGill University Health Center in Montreal, Canada. He graduated from Quaid-i-Azam Medical College in Pakistan and before his residency in Massachusetts, he had trained in Neurology, Clinical  Neurophysiology and Vascular Neurology at the Aga Khan University in Pakistan and the University of Alberta in Canada.
He is certified by both American Board of Psychiatry and Neurology and Royal College of Physicians and Surgeons of Canada. He is a member of the American Academy of Neurology. He practices general neurology with special interest in diseases of nerve and muscle.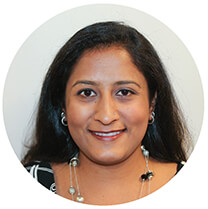 Mona Mehta, M.D.
Dr. Mehta is a general neurologist, Board Certified by the American Board of Psychiatry and Neurology as well as board eligible for Clinical Neurophysiology, and she is a member of the American Academy of Neurology. She attended medical school at University of Missouri-Kansas City. She completed her internship, Neurology Residency, and Clinical Neurophysiology Fellowship at State University of New York Downstate. She has a special interest in neuromuscular disorders, but also practices general neurology.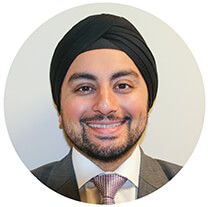 Harvinder Bedi, MD
Harvinder S. Bedi, MD is a board certified, fellowship trained spine surgeon. He specializes in cervical, thoracic, and lumbar disorders of the spine, including degenerative disorders, spinal trauma, deformity, minimally invasive surgery, artificial disc replacement, and computer-assisted navigation. Dr. Bedi completed a combined neurosurgical and orthopedic spine fellowship at Cedars-Sinai Medical Center in Los Angeles, CA, one of the nation's premier spine centers under the guidance of world-renowned spine surgeons. He gained tremendous experience in all aspects of spinal care, performing complex reconstructions, utilizing minimally invasive techniques, and incorporating the latest technologies.
Dr. Bedi completed his orthopedic surgery residency at the University of Buffalo in New York. While in residency, he took a particular interest in trauma, complex adult spine, and pediatrics. He excelled throughout his training, and was awarded the Theodore Papademetriou Award for excellence in orthopedic research and education upon graduation. Dr. Bedi earned his medical degree from SUNY Upstate Medical University in Syracuse, New York. He obtained his bachelor's degree from University of Buffalo, where he graduated from the Honor's Program and magna cum laude. Dr. Bedi is currently a member of numerous societies, including American Academy of Orthopaedic Surgeons (AAOS), Orthopaedic Research Society (ORS), and the North American Spine Society (NASS). He also continues to participate actively in research. His current focus involves investigating the outcomes of disc replacement surgery and the use of novel BMP carriers for fusion. Dr. Bedi is fluent in conversational Punjabi, Hindi, and Spanish.
Education
2011 – 2012 Spine Fellowship
Cedars-Sinai Medical Center
Los Angeles, CA
Directors: Rick Delamarter, MD | John Liu, MD 1998 – 2002
2006 – 2011 Orthopaedic Surgery Residency
Directors: Lawrence Bone | Kenneth Krackow, MD
2002 – 2006 Doctor of Medicine
SUNY Upstate Medical University. Syracuse, NY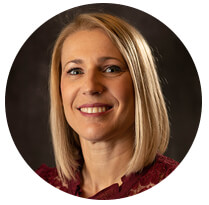 Stephanie Hurd, PA-C, MPAS
Stephanie is a board certified Physician Assistant. She obtained her Bachelor of Science degree from the University of Arizona in Tucson and she attended A.T. Still University in Mesa where she graduated in 2011 with her Masters in Physician Assistant Studies. She is nationally certified by the National Commission on Certification of Physician Assistants (NCCPA) and licensed by the Arizona Regulatory Board. She has worked in several specialties over the years but has found her home in orthopedic spine surgery working exclusively with Dr. Harvinder Bedi.
She is a fellow member of the organizations American Academy of Physician Assistants (AAPA) and Physician Assistants in Orthopaedic Surgery (PAOS). "My goal is to provide excellent compassionate care to our patients to improve their quality of life."
During her spare time Stephanie enjoys spending time with her family and friends.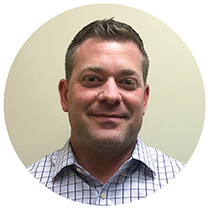 Brian Klinck, Psy.D.
Dr. Klinck has been a licensed psychologist since 2009. He began working as a neuropsychologist at Arizona Neurological Institute in 2009 and assumed responsibilities as Director of neuropsychology Services in June 2012. In September, 2014 he joined the staff at North Valley Neurology and Sleep. The neuropsychology department consists of two full-time neuropsychologists as well as five part-time psychometrists and two doctoral practicum students. Consultation is primarily outpatient although Dr. Klinck also has privileges at Banner Boswell as well as Banner Del Webb.
Dr. Klinck obtained his undergraduate degree from the University of Nebraska-Omaha, and his Psy.D. from the Arizona School of Professional Psychology at Argosy-Phoenix. He completed his pre-doctoral internship and post-doctoral residency at Beljan Psychological Services, a private neuropsychology practice in Scottsdale, AZ. During internship and residency, he examined and identified memory disorders, traumatic brain injury, attention-deficit hyperactivity disorder, behavioral disorders, learning disorders and language disorders, and also worked in forensic assessment.
His primary clinical specialty is diagnosis of memory and cognitive disorders and he typically diagnoses patients suffering from dementing conditions, stroke/TIA, traumatic brain injury, post-concussion syndrome, toxic metabolic encephalopathy, multiple sclerosis, Huntington's disease, Parkinson's Disease, normal pressure hydrocephalus, epilepsy, executive functioning deficits, mild cognitive impairment and deficits occurring due to emotional symptoms. Dr. Klinck is a member of the American Psychological Association, the Arizona Psychological Association, the Arizona Neuropsychological Society, the National Academy of Neuropsychology, the International Neuropsychological Society and APA Division 40 (Neuropsychology).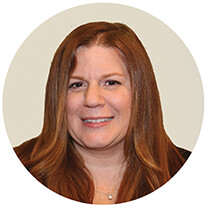 Amy L. Knapp, Psy.D.
Dr. Knapp is a clinical neuropsychologist with specialized training in pediatric, adult, and geriatric neuropsychology. She received her doctoral degree in clinical psychology from the Arizona School of Professional Psychology at Argosy-Phoenix. She has extensive training in both inpatient and outpatient settings, to include Level I Trauma Care. Dr. Knapp evaluates a wide range of patients, including those with complex medical and neurological diagnoses, memory loss, dementia, degenerative neurological conditions, traumatic brain injury, post-concussion syndrome, strokes/TIAs, seizure disorders, ADHD, Normal Pressure Hydrocephalus, Arnold Chiari malformation, bariatric concerns, chronic pain syndrome, cancer, and cognitive impairment related to emotional problems. Dr. Knapp is originally from Central New York and has been a Phoenix resident for 12 years.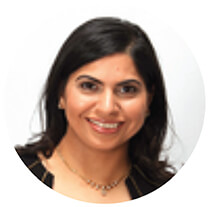 Chhavi Manchanda MD, FRCA
Dr Chhavi Manchanda is a double board certified pain management physician and Anesthesiologist. She completed her Anesthesiology residency and ACGME accredited fellowship in pain management at St Elizabeth Medical Center, Tufts University school of Medicine in Boston, MA.
Prior to coming to USA, she was certified Anesthesiologist in England and India. She received extensive training in Anesthesiology and pain management in world-renowned hospitals in London and was awarded" Fellow of Royal College of Anesthesiologist"(FRCA). Apart from her clinical training, she has been a lead academician with several scientific publications and presentations in pain management.
She offers her patients the time needed to fully evaluate their pain and improve patients' functionality and quality of life. She believes in comprehensive approach to pain management and working closely with referring physicians in order to provide the customized care and treatment to patients.
Conditions Treated:
• Low back pain, Facet joint pain, Sacroiliac joint pain
• Neck pain
• Herniated disc
• Sciatica
• Degenerative disc disease
• Arthritis
• Spinal stenosis
• Muscle spasms
• Cancer-related pain
• Complex regional pain syndrome
• Neuropathic pain
• Pelvic pain
• Peripheral neuralgias
• Major joint pain
• Headache
• Trigeminal Neuralgia
PHYSICAL MEDICINE & REHABILITATION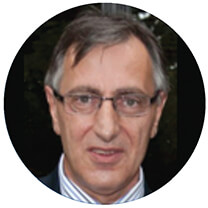 Amir Buljina, MD, PhD
Dr Amir Buljina was born in Sarajevo, Bosnia and Herzegovina. He trained at Medical University of Sarajevo, Bosnia where he obtained his M.Sc. and Ph.D. degree. After moving to United States he completed internship and residency at Medical College of Ohio, Toledo where later worked as Assistant Professor in Physical Medicine and Rehabilitation. He is board certified in field of physical medicine and rehabilitation.
His areas of interest include rehabilitation of neurological and orthopedic conditions. Dr Buljina is affiliated with the following hospitals: Boswell, Del Webb, and Kindred hospital. He is member of the American Medical Association and the fellow of the American Academy of Physical Medicine and Rehabilitation.
Dr Buljina is married to Taida Buljina, a computer engineer. They have one son. His special interests are photography and soccer.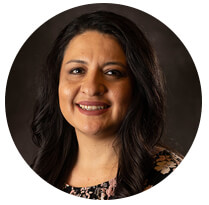 Noemi Pimentel, NP
Noemi Pimentel is a Family Nurse Practitioner, Board Certified by American Academy of Nurse Practitioners. She attended nursing school through Mesa Community College where she obtained her Associates Degree in Nursing in 2005. She then furthered her education with Grand Canyon University to obtain a Bachelor Degree in Science of Nursing in 2015. Most recently she completed her Master of Science in Nursing: Family Nurse Practitioner in 2018 from Grand Canyon University.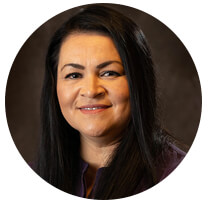 Francisca Olibarria, NP
Francisca Olibarria is a Family Nurse Practitioner, Board Certified by American Academy of Nurse Practitioners. She attended Nursing school through Mesa Community College where she obtained her Associates Degree in Nursing in 2000. She then furthered her education and obtained her Bachelors of Science in Nursing Degree at Grand Canyon University in 2008. In 2018, she completed her Master of Science in Nursing for her Family Nurse Practitioner from Grand Canyon University.