Telemedicine Appointments Available from All Providers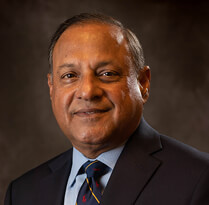 Maninder Kahlon, M.D.
Dr Kahlon has been practicing in the Phoenix area for over 20 years, and brings a wealth of experience and knowledge to our practice. He is fellowship trained in Neurophysiology. He is on the board of Banner Health and has been associated with Arizona Integrated Physicians for years as both a member and board member. He has served on many committees in the years with the most recent Neuroscience Clinical Consensus Group through Banner Health Care Management. Dr Kahlon is a member of the American Medical Association, the American Academy of Neurology, and the American Association of Electrodiagnostic Medicine. Dr Kahlon is affiliated with Banner Boswell Medical Center, Banner Del Webb Medical Center, and Banner Thunderbird Medical Center. He is accepting new patients in our Phoenix, Sun City, and Sun City West locations.
Education
1989-1991 | Neurology Residency, Long Island Jewish Medical Center.
Albert Einstein College of Medicine, NY
1991-1992 | Chief Resident, Neurology Department, Long Island Jewish Medical Center.
Albert Einstein College of Medicine, NY
1992-1993 | Fellowship, Electrophysiology, Long Island Jewish Medical Center
Albert Einstein College of Medicine, NY
Interests:
Dr Kahlon is married to Ramit Kahlon, MD (Internal Medicine Physician) with two boys in college. He enjoys time with friends and family. He loves to play golf.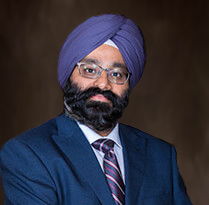 Swaraj Singh, MD
Dr. Singh's areas of interest include vascular diseases affecting brain such as stroke, aneurysms, venous thrombosis etc, headaches and neurodegenerative disorders. He is member of American Academy of Neurology, American Heart Association, Society of Vascular and Interventional Neurology and American Medical Association. After graduating in 2002 from Govt. Medical College Patiala in India, Dr. Singh did a two year basic research fellowship in Experimental medicine at University of British Columbia, Canada where his research focused on neurodegenerative diseases such as Parkinson's disease, ALS and Alzheimer's disease.
Dr. Singh completed his neurology training at University of Arkansas for Medical Sciences and VA hospital, Little Rock AR, where he also served as chief resident. He did a fellowship in vascular neurology at University of Massachusetts. Dr. Singh has various publications during his training including co-authoring a textbook chapter. He has presented his research in various national and international conferences. He has been awarded many times including best resident of the year, Jeff Nicholas prize for dedication towards care of veterans and a prize for evidence based improvement in practice.
Did you know?
Can Speak 4 languages
Loves to play Indian classical Flute known as Bansuri.
Married to a physician and has 2 lovely daughters.
For same day appointments please email appointments@azintegrated.com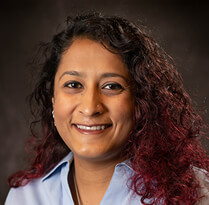 Mona Mehta, M.D.
Dr. Mehta is a general neurologist, Board Certified by the American Board of Psychiatry and Neurology as well as board eligible for Clinical Neurophysiology, and she is a member of the American Academy of Neurology. She attended medical school at University of Missouri-Kansas City. She completed her internship, Neurology Residency, and Clinical Neurophysiology Fellowship at State University of New York Downstate. She has a special interest in neuromuscular disorders, but also practices general neurology.
For same day appointments please email appointments@azintegrated.com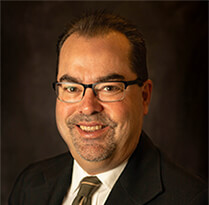 Darry Johnson, MD
Dr. Darry Johnson is pleased to have joined Arizona Integrated Neurology as of March 2020. He is a board-certified neurologist who started his medical career here in Phoenix in August of 1996. He is now at the Glendale office near 63rd Avenue and Union Hills. He previously practiced in Peoria, Sun City, Sun City West, Scottsdale, and even did a stint in Flagstaff. He is excited to be in Glendale and looks forward to treating patients here.
Dr. Johnson is a general neurologist, but completed an extra fellowship in neurophysiology during his training years. As a result, he has added expertise in evaluating EEGs such as those done for seizure patients and in providing nerve conduction studies and EMGs for patients with possible carpal tunnel syndrome or other entrapment neuropathies, peripheral neuropathy, muscle disorders and weakness, to name a few.
He is also interested in taking care of patients with memory loss, dementia, and Alzheimer's disease. He has expertise in Parkinson's disease and other movement disorders such as essential tremor, restless leg syndrome, and similar conditions, some of which require deep brain stimulation (DBS) which he can adjust and manage. He is keenly interested in headache management, especially migraine diagnosis and treatment. He is adept at taking care of seizure disorders as well. He was the stroke director for 16 years at both Banner Boswell and Banner Del E. Webb Hospitals, and while he is now a purely outpatient neurologist, he holds stroke preventive practices near and dear to his heart, working closely with patients' physicians and therapists after a stroke has occurred. He has been injecting Botox for over 25 years for such disease states as chronic migraine, stroke spasticity in arm or leg, blepharospasm, hemifacial spasm, and cervical dystonia.
He was recently named one of the prestigious Three Best Rated neurologists in Glendale, Arizona based on patient and peer reviews. Dr. Johnson's philosophy remains simple: treat patients as if they were members of your own family. He believes clinical acumen and compassionate care can go hand in hand. Also, he takes listening to patients very seriously as he believes this is the core to excellent patient care.
Dr. Johnson earned his medical degree from the University of Kansas in 1991, finishing in the top 10% of his class. He then completed his internship at the University of Missouri in Kansas City and his neurology residency at the University of Arizona in Tucson, followed by a one year fellowship in neurophysiology at the same institution.
In his off hours, Dr. Johnson and the love of his life, Gina, enjoy the great outdoors. They are inseparable hiking partners and often get up early on weekends to enjoy the beautiful trails Arizona has to offer. Dr. Johnson and Gina are rabid Kansas City Chiefs fans and also root for the Kansas Jayhawks in college football and basketball. As far as baseball, they cheer for the Kansas City Royals and the Arizona Diamondbacks. They love God and their country.
Dr. Johnson is here for you! He is accepting new patients and will strive to be a neurologist you can depend on. If he cannot help you, he will do everything in his power to refer you to another physician who might. His office is at 6320 West Union Hills Drive, Building A, Suite 180 in Glendale, AZ, and he is there Monday through Friday. He looks forward to seeing you!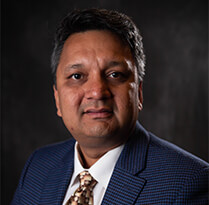 Puneet Dabas, MD
Dr. Puneet Dabas is a clinical neurologist with AZ integrated neuro and spine. Previously he was working in Prescott and Prescott valley, Arizona from 2017 till 2021. He completed his neurophysiology fellowship at MUSC with special interest in Epilepsy, Charleston SC from 2016-2017 after completing his residency (PGY4) at GRU Augusta GA from 2013-2016. Dr. Dabas completed his MD Physician degree from 1995-2001.
He is currently accepting new patients for consultation for all types of neurological disorders including stroke, dementia, multiple sclerosis, Parkinson's disease, epilepsy, Essential tremors, headaches etc., as well as general neurological care.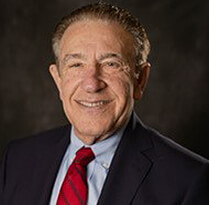 Barry A. Hendin MD
Dr. Barry A. Hendin is a board certified neurologist with over 45 years of experience and a special clinical interest in Multiple Sclerosis. Originally from Missouri, Dr. Hendin received his medical degree from Washington University Medical School in 1968, interned at St. Louis Jewish Hospital from 1968-1969, and completed his residency and fellowship at Barnes Hospital in Missouri in 1972. He relocated to Arizona in the mid 1970s. An Air Force veteran, Dr. Hendin's extensive career includes working as Chief of Neurology at Wright-Patterson AFB for two years and as Chief of Neurology for 35 years for Good Samaritan Hospital, as well as serving as Director of the Multiple Sclerosis Clinic at Banner University Medical Center from 2015 to 2020. He joined the Center for Neurology and Spine in 2020 as one of a core group of neurologists dedicated to the newly-launched, comprehensive and multidisciplinary Multiple Sclerosis Center of Arizona at the Center for Neurology and Spine.
Dr. Hendin is board certified by the American Board of Psychiatry and Neurology. He has been named a "Top Doc" every year (but one) between 1995 and 2019 and is the only neurologist to have received this honor more than 20 times. He was also named Health Professional of the Year by the National Multiple Sclerosis Society (NMSS), Arizona chapter, in 2007 and 2009. Dr. Hendin currently sits on the NMSS Board of Directors in addition to serving as the chief medical officer for the Multiple Sclerosis Association of America. With a passion for research and teaching as well as treating patients, he educates future doctors as a clinical professor of neurology at the University of Arizona Medical School and is involved in teaching locally, nationally, and internationally on topics related to MS. He stays apprised of the latest developments in MS diagnosis, treatment and management through his continuous involvement in research and emerging therapies, and has served as principal investigator for more than 115 clinical trials and counting.
Dr. Hendin's clinical interest in Multiple Sclerosis began in 1993 when the very first disease-modifying medication for MS was developed. With science continually fueling new knowledge about the disease as well as a growing list of effective treatment options, Dr. Hendin feels his work with MS and MS patients fulfills his life's mission: to live with purpose in a way that requires him to constantly learn and grow in the service of others. His philosophy is to take the best care he can of each individual patient, dealing comprehensively with the issues of MS from diagnosis through the course of the disease, with compassion and the overarching goal of delaying and reducing long-term disability. When he is not working, Dr. Hendin enjoys traveling and spending time with his wife, three grown children (including fellow Center for Neurology and Spine neurologist and MS expert Lori Hendin Travis), and his 16 grandchildren.
Education
MD– Washington University Medical School (St. Louis, Missouri)
Internship– St. Louis Jewish Hospital (St. Louis, Missouri)
Residency, Neurology– Barnes Hospital (St. Louis, Missouri)
Board Certification
American Board of Psychiatry and Neurology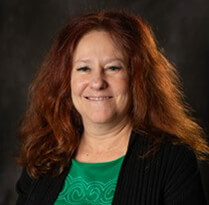 Lori Travis MD
Dr. Lori Hendin Travis is a board certified neurologist with a clinical interest in Multiple Sclerosis. Dr. Travis earned her medical degree from the University of Arizona in 1998. She completed her internship at Good Samaritan Hospital, Phoenix in 1999 and her Neurology residency in 2002 at the Mayo Clinic, Minnesota, where she also served as Chief Resident. Dr. Travis has been an Assistant Professor of Clinical Neurology at the University of Arizona since 2004 and co-director of the Phoenix Neurological Associates Comprehensive Multiple Sclerosis Center. She joined the Center for Neurology and Spine in 2020 as one of a core group of neurologists dedicated to the newly-launched, comprehensive and multidisciplinary Multiple Sclerosis Center of Arizona at the Center for Neurology and Spine.
Dr. Travis is board certified by the American Board of Psychiatry and Neurology. She was named a Phoenix Magazine "Top Doc" in 2009, 2011, 2012 and 2016. She received the "Top Neurologist- Patient Reviews" award in 2015. She has authored and co-authored various poster presentations on MS, has appeared in several neurology publications, and has served as primary investigator and co-investigator on more than 20 clinical research trials, including a trial with a specific focus on Multiple Sclerosis and pregnancy.
As one of a minority of female specialists in her field, Dr. Travis sees herself as being in a unique position to reduce barriers when it comes to caring for the predominantly female MS patient population. Her care philosophy involves listening carefully to her patients' needs and concerns, educating them about their options, advocating for them, and helping them be as healthy as possible. She enjoys the relational aspect of caring for patients with MS and encourages ongoing conversations based on her patients' needs and the ongoing advancements in MS treatment that science has to offer. She thoroughly enjoys the teaching aspect of her work, both in the classroom and in the consultation room. When she's not focused on multiple sclerosis alongside her father, fellow MS expert and Center for Neurology and Spine neurologist Dr. Barry A. Hendin, Dr. Travis enjoys spending time with her husband and eight children.
Education
MD– University of Arizona
Internship– Good Samaritan Hospital (Phoenix, Arizona)
Residency, Neurology– Mayo Clinic (Minnesota)
Board Certification
American Board of Psychiatry and Neurology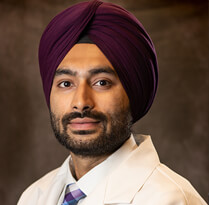 Navkirat Bajwa, MD
Nav Bajwa is Board Certified,  fellowship trained orthopedic spine surgeon who completed his Bohlman spine surgery fellowship at Case Western Reserve University in Cleveland. There, he received specialized training in minimally invasive techniques, management of spinal tumors, spine trauma, and degenerative conditions of the spine. Dr. Bajwa specializes in the operative and non-operative treatment of the cervical, thoracic and lumbar spine. Prior to his fellowship, he completed his orthopedic surgery residency training at the University of South Alabama.
Born and raised in Punjab, India, Dr. Bajwa completed his medical school training at Dayanand Medical College and Hospital following which he spent three years as a research fellow at Cleveland Clinic and Case Western Reserve University. During this time he published and presented numerous papers at national and international conferences, particularly in the field of age related spine degeneration, correlation of spine degeneration with hip, knee and ankle arthritis, congenital cervical and lumbar stenosis and tandem stenosis. Dr. Bajwa is a member of multiple professional organisations including the American Academy of Orthopedic Surgery (AAOS), North American Spine Society (NASS), Cervical Spine Research Society (CSRS), Scoliosis Research Society (SRS) and International Society for the Study of the Lumbar Spine (ISSLS). Dr. Bajwa is fluent in English, Punjabi and Hindi.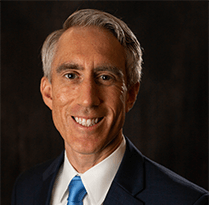 Eric johnson, PSY. D.
Dr. Eric Johnson is a clinical neuropsychologist specializing in adult neurological disorders including concussion/head injury, stroke, dementia, seizure disorder, toxic metabolic encephalopathy, multiple sclerosis, Huntington's disease, Parkinson's Disease, normal pressure hydrocephalus, epilepsy, and cognitive deficits due to chronic pain and psychiatric symptoms.
He received his doctoral degree in clinical psychology from the Arizona School of Professional Psychology at Argosy-Phoenix. Dr. Johnson completed an internship accredited by the American Psychological Association at the Phoenix Veterans Affairs Medical Center, working with veterans and their families. Dr. Johnson also completed a two-year neuropsychology fellowship at the University of Pittsburgh Medical Center specializing in head injury (e.g. evaluating athletes concussions, work injuries, and motor vehicle accidents). He has co-authored professional journals/book chapters, supervised students, and lectured/consulted both locally and nationally. In his free time Dr. Johnson enjoys hiking with his wife and rescue dog Niko.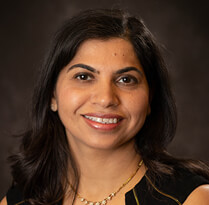 Chhavi Manchanda MD, FRCA
Dr Chhavi Manchanda is a double board certified pain management physician and Anesthesiologist. She completed her Anesthesiology residency and ACGME accredited fellowship in pain management at St Elizabeth Medical Center, Tufts University school of Medicine in Boston, MA.
Prior to coming to USA, she was certified Anesthesiologist in England and India. She received extensive training in Anesthesiology and pain management in world-renowned hospitals in London and was awarded" Fellow of Royal College of Anesthesiologist"(FRCA). Apart from her clinical training, she has been a lead academician with several scientific publications and presentations in pain management.
She offers her patients the time needed to fully evaluate their pain and improve patients' functionality and quality of life. She believes in comprehensive approach to pain management and working closely with referring physicians in order to provide the customized care and treatment to patients.
Conditions Treated:
• Low back pain, Facet joint pain, Sacroiliac joint pain
• Neck pain
• Herniated disc
• Sciatica
• Degenerative disc disease
• Arthritis
• Spinal stenosis
• Muscle spasms
• Cancer-related pain
• Complex regional pain syndrome
• Neuropathic pain
• Pelvic pain
• Peripheral neuralgias
• Major joint pain
• Headache
• Trigeminal Neuralgia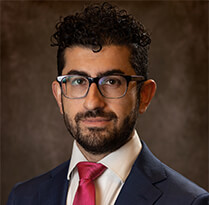 Amin Alishahi MD
Dr. Amin Alishahi decided to become a doctor to give back to the community. He was influenced by members of his family who were great mentors. He received his undergraduate education at the University of Minnesota where he earned two Bachelor of Science degrees in four years, one in Biology and the one in Business. He graduated with his Medical Degree from the University of Minnesota – Twin Cities. During this time, he was a research assistant and was a key author in several publications. In his residency at the University of Texas – Southwestern, he specialized in Anesthesiology so that he could use his hands and mind to guide patients through surgery. He also was active in several quality improvement projects in anesthesia.
Dr. Alishahi completed his pain medicine fellowship at Oregon Health and Sciences University, where he was noted by patients and staff for his knowledge, compassion, and excellent technique. He chose this sub-specialty of pain medicine because he truly enjoyed developing relationships with patients and helping them improve their quality of life and function through a well-rounded approach. Dr. Alishahi moved to Arizona in 2018, as his family lives in the Phoenix area. During his free time, Dr. Alishahi enjoys soccer, basketball, tennis, ping pong, boating, hiking, and being an active member of the community.
Services include but not limited to:
– Epidural steroid injections
– Radiofrequency ablations (RFA's)
– SI Joint injections
– Spinal cord stimulation
– Dorsal root ganglion stimulation
– Kyphoplasty
– Shoulder injections
– Knee injections, including Gelsyn and Durolane
– Hip injections
– Carpal tunnel syndrome injections
– Occipital nerve blocks